It is hard to believe but it is Black Friday Season! Here are all the leaked Black Friday Ads for 2015 in one simple location!
Grocery Coupons to Print  – Bringing you the newest grocery coupons updated daily!  These internet printable grocery coupons are free coupons to print!  You will spend money in your ink and paper but you can save money by printing in gray-scale and purchasing your ink online or using a rebate at an office supply store.   Check out this video on how to use a manufacturer's coupon and this post on how to cut out an Internet Printable Coupon so it doesn't beep. If you are looking for a way to Organizing Your Coupons check out this post or you can watch this Organizing Your Coupons Video. Do you need to purchase coupons?  Check out our favorite coupon clippers.
FEATURED COUPONS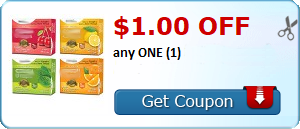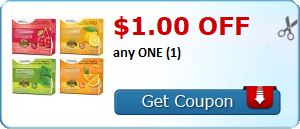 COUPONS.COM
Buy any ONE (1) NUK product & Get ONE (1) free
Buy 1 of Carnation Breakfast Essentials Get 1 Free
$1.25 off any ONE (1) Starbucks Flavored Coffee
$1.00 off 2 MARS Holiday Bag
$0.30 off French's Crispy Fried Onions
$1.10 off 2 Horizon snack time favorites
$0.75 off any ONE (1) PLANTERS Dessert Mix Product
$1.00 off 1 Welch's Graham Slam PB&J Sandwiches
$0.60 off 2 Lipton Soup Secrets
$0.60 off 2 Lipton Recipe Secrets
$5.00 off 1 Philips Sonicare brush head multi-pack
$2.00 off ONE (1) GARNIER NUTRISSE Hair Color
SAVING STAR
Save 20% on any single purchase of loose Russet Potatoes at participating retailers. See offer info for complete details. Check back every Tuesday for a new Healthy Offer..Expires 11/30/2015.Save 20%.
SMART SOURCE (CANADA)
Save $1.00 On any Dream™ Non Dairy Beverage.
IBOTTA
Earn $1.25 when you purchase Purex® Laundry Detergent
Earn $1.00 when you purchase Creativity for Kids® Craft Kits
Earn $8.00 when you purchase Michelob Ultra®
Earn $0.50 when you purchase Near East® Microwaveable Cup
Earn $2.00 when you purchase Upspring® Milkflow™
Earn $2.00 when you purchase Upspring® Wellbaby D
Earn $1.50 when you purchase Wasa® Cheese Sandwich Crackers
Earn $3.00 when you purchase Ziploc® Space Bag®
Earn $4.00 when you purchase Ziploc® Space Bag®
Earn $1.00 when you purchase Jif™ Peanut Powder
Earn $0.50 when you purchase Honeysuckle White® Turkey Sausage
Earn $0.50 when you purchase Shady Brook Farms® Turkey Sausage
Earn $1.00 when you purchase Creativity for Kids® Craft Kits

Subscribe to Rolling Stone Magazine:
1 year subscription for $3.89 (96% off)
2 year subscription for $7.78 (96% off)
3 year subscription for $11.67 (96% off)
This offer expires at Friday 11/27/15 12:59 AM EST
Subscribe to ESPN Magazine:
1 year subscription for $3.79 (96% off)
2 year subscription for $7.58 (96% off)
3 year subscription for $11.37 (96% off)
4 year subscription for $15.16 (96% off)
This offer expires at Thursday 11/26/15 12:59 AM EST
Subscribe to Glamour Magazine:
1 year subscription for $3.79 (90% off)
2 year subscription for $7.58 (90% off)
3 year subscription for $11.37 (90% off)
4 year subscription for $15.16 (90% off)
This offer expires at Thursday 11/26/15 12:59 AM EST
Other Coupons Sites we use:
Yum