Grocery Coupons to Print  – Bringing you the newest grocery coupons updated daily!  These internet printable grocery coupons are free coupons to print!  You will spend money in your ink and paper but you can save money by printing in gray-scale and purchasing your ink online or using a rebate at an office supply store.   Check out this video on how to use a manufacturer's coupon and this post on how to cut out an Internet Printable Coupon so it doesn't beep. If you are looking for a way to Organizing Your Coupons check out this post or you can watch this Organizing Your Coupons Video. Do you need to purchase coupons?  Check out our favorite coupon clippers.
New Coupons out!  Click through and check them out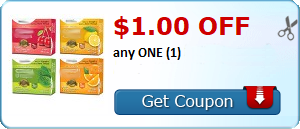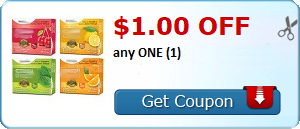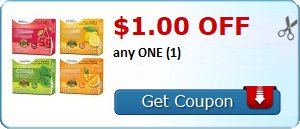 COUPONS.COM
$0.50 off any ONE Dole Jarred Fruit
$1.25 off any 2 Dole Jarred Fruit
$1.00 off any Margaritaville Seafood item
$0.55 off any ONE State Fair Corn Dog Product
$1.00 off 1 McCain 5 Minute Fries Frozen Potatoes
$1.50 off 1 BOOST Nutritional Drink or Drink Mix
$1.00 off any 1 ARM and HAMMER Laundry Detergent
$3.00 off any ONE (1) AZO Bladder Control product
$2.00 off any One (1) IAMS brand Dry Dog Food
SAVING STAR
Save 55¢ when you buy ONE (1) 5lb bag of King Arthur Flour..Expires 3/27/2016.Save $0.55.
SMART SOURCE (CANADA)
Save $1.00 on one (1) Right Guard® antiperspirant/deodorant stick, excluding aerosols
Save $1.50 on Windex® Triggers
HOPSTER
RectiCare Anorectal Cream (30g). Unlock when you complete 1 Ferndale Laboratories, Inc activity.
Save $0.50 on any ONE (1) Thrive Premium Ice Cream
Buy ONE (1) First Aid Shot Therapy product and receive ONE (1) First Aid Shot Therapy free.
IBOTTA
Earn $4.00 when you purchase Brita® Filter
Earn $5.00 when you purchase Brita® Pitcher
Earn $1.00 when you purchase Marley Coffee®
Earn $1.50 when you purchase Marley Coffee® Single Serve Cups
Earn $0.50 when you purchase Wet Ones® Hand Wipes
Earn $0.75 when you purchase Scrubbing Bubbles® Bathroom Cleaning Product
Earn $1.00 when you purchase Sprout® Organic Foods
Earn $4.00 when you purchase Shock Top®
Earn $2.00 when you purchase MARTINI® Prosecco Italian Sparkling Wine
Earn $2.00 when you purchase MARTINI® Asti Italian Sparkling Wine
Earn $1.00 when you purchase Melinda's® Pepper Sauce
Earn $0.50 when you purchase Lady Alice® Apples
Earn $2.50 when you purchase Game Day Combo Rebate
Earn $2.00 when you purchase MARTINI® Moscato d'Asti
Earn $0.50 when you purchase Ragú® Pasta Sauce
Earn $2.00 when you purchase MARTINI® Rosé Italian Sparkling Wine
Earn $0.50 when you purchase RUNA® Clean Energy Drinks
Earn $1.00 when you purchase Vita Bone® Biscuits
Earn $0.50 when you purchase Sargento® Shredded Cheese
Earn $0.50 when you purchase RUNA® Tea Bottles
Earn $4.00 when you purchase Brita® Bottle and Brita® Bottle Filter Combo
Earn $1.00 when you purchase High Brew Coffee
Earn $0.50 when you purchase RUNA® Clean Energy Drinks
Earn $0.50 when you purchase RUNA® Tea Bottles
Earn $2.00 when you purchase GUINNESS™ Blonde American Lager
Earn $1.00 when you purchase Ménage à Trois Wine
Earn $2.00 when you purchase GUINNESS™ NITRO IPA
Earn $4.00 when you purchase SMIRNOFF ICE™ Premium Flavored Malt Beverage
Earn $2.00 when you purchase Sustain® Condoms
Earn $1.00 when you purchase RUNA® Tea Bottles
Earn $4.00 when you purchase TUACA® Liqueur
Earn $2.00 when you purchase Sustain® Personal Lubricant
Earn $1.00 when you purchase Sustain® Condoms
Earn $5.00 when you purchase Spend $15 at Ruby Tuesday
Earn $3.00 when you purchase TGI Fridays™ Signature Cocktail
Earn $3.00 when you purchase Stella Artois® Family
Earn $2.00 when you purchase 1.25L Coca-Cola® Products & Rotisserie Chicken Combo
Earn $5.00 when you purchase bobble® Filtered Water Bottle
Earn $2.00 when you purchase Magners® Cider
Earn $1.50 when you purchase Tyson® Any'tizers® Boneless Chicken Wyngz
Earn $1.25 when you purchase illy® Bottled Coffee
Earn $2.00 when you purchase Yes To® Facial Wipes
Earn $0.50 when you purchase L'Oréal® Paris Wrinkle Expert
Earn $1.00 when you purchase Saffron Road® Frozen Entrées
Earn $0.75 when you purchase Shady Brook Farms® Seasoned Fresh Turkey Patties
Earn $0.75 when you purchase Shady Brook Farms® Fresh Ground Turkey Tray
Earn $10.00 when you purchase GARMIN GPS or Dash Cam
Earn $0.75 when you purchase Shady Brook Farms® Fresh Ground Turkey Tray
Earn $0.75 when you purchase Shady Brook Farms® Fresh Ground Turkey Tray
Earn $0.75 when you purchase Honeysuckle White® Fresh Ground Turkey Tray
Earn $0.75 when you purchase Honeysuckle White® Fresh Ground Turkey Tray
Earn $0.75 when you purchase Honeysuckle White® Fresh Ground Turkey Tray
Earn $2.00 when you purchase American Lamb Loin Chops
Earn $2.00 when you purchase Rack of American Lamb
Earn $0.75 when you purchase Honeysuckle White® Seasoned Fresh Turkey Patties
Earn $1.00 when you purchase Saffron Road® Chicken Nuggets or Tenders
Earn $2.00 when you purchase Shock Top® WITH Oranges or Lemons Combo
Earn $2.00 when you purchase Spend $6.99 on Busch®, Natural OR Rolling Rock® and Party Essentials
Earn $2.00 when you purchase Stella Artois®, Leffe® OR Hoegaarden® WITH Any Brand Gourmet Cheese, Any Brand Crackers OR Any Brand Bakery Bread Combo
Earn $4.00 when you purchase Budweiser® Family
Earn $2.00 when you purchase Stella Artois®, Leffe® OR Hoegaarden® WITH Any Brand Gourmet Cheese, Any Brand Crackers OR Any Brand Bakery Bread Combo
Earn $3.00 when you purchase Budweiser® Family
Earn $2.00 when you purchase Bud Light Lime® Rita Family WITH Any Brand Select Fruit Combo
Earn $2.00 when you purchase Jack Link's® Snacks
Earn $2.00 when you purchase Goose Island WITH Fresh Beef, Fresh Pork OR Frozen Seafood Combo
Earn $2.00 when you purchase Goose Island WITH Fresh Beef, Fresh Pork OR Frozen Seafood Combo
Earn $2.00 when you purchase Stella Artois® Cidre OR Stella Artois® AND Any Brand Wine
Earn $3.00 when you purchase Budweiser® Family & Jack Link's® Snacks Combo
Earn $3.00 when you purchase Michelob ULTRA® & American Pistachio Growers' Pistachios Combo
Earn $3.00 when you purchase Michelob ULTRA® & American Pistachio Growers' Pistachios Combo
Earn $4.00 when you purchase BEST DAMN Root Beer & Any Brand Ice Cream Combo
Earn $1.00 when you purchase American Pistachio Growers' Pistachios Combo
Earn $1.00 when you purchase BEST DAMN Root Beer & Any Brand Ice Cream Combo
Earn $3.00 when you purchase Sally Hansen®Airbrush Face Makeup™
Earn $3.00 when you purchase Sally Hansen® Airbrush Sun®
Earn $3.00 when you purchase Sally Hansen® Airbrush Legs®
Subscribe to Links Magazine:
1 year subscription for $4.95 (80% off) with code STOCKPILINGMOMS
2 year subscription for $9.90 (80% off) with code STOCKPILINGMOMS
This offer expires at Saturday 02/06/16 11:59 PM EST
Subscribe to Vogue Magazine:
1 year subscription for $5.99 (83% off) with code STOCKPILINGMOMS
2 year subscription for $11.98 (83% off) with code STOCKPILINGMOMS
3 year subscription for $17.97 (83% off) with code STOCKPILINGMOMS
This offer expires at Saturday 02/06/16 11:59 PM EST
Subscribe to Woman's Day Magazine:
1 year subscription for $19.99 (57% off) with code STOCKPILINGMOMS
4 year subscription for $12.00 (93% off) with code STOCKPILINGMOMS
This offer expires at Sunday 02/07/16 04:00 AM EST
Other Coupons Sites we use:
Yum