Grocery Coupons to Print  – Bringing you the newest grocery coupons updated daily!  These internet printable grocery coupons are free coupons to print!  You will spend money in your ink and paper but you can save money by printing in gray-scale and purchasing your ink online or using a rebate at an office supply store.   Check out this video on how to use a manufacturer's coupon and this post on how to cut out an Internet Printable Coupon so it doesn't beep. If you are looking for a way to Organizing Your Coupons check out this post or you can watch this Organizing Your Coupons Video. Do you need to purchase coupons?  Check out our favorite coupon clippers.
New Coupons out!  Click through and check them out!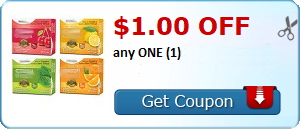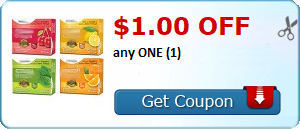 COUPONS.COM
$1.00 off any FOUR (4) Gerber 1st Foods
$1.00 off any THREE (3) Gerber 3rd Foods
$2.00 off any SIX (6) Gerber 2nd Foods
$1.00 off any ONE (1) Gerber Cereal
$1.00 off 2 DOVE Fruit & Nut, 5.5oz or larger
$2.00 off ONE Dulcolax Stool Softener
$0.50 off ONE Cascade Product
$1.00 off ONE Cascade Dish Detergent and Rinse Aid
$1.00 off ONE ARM & HAMMER Laundry Detergent
SAVING STAR
Save $3.00 when you spend $12.00 on any Little Debbie® Easter or Spring family pack varieties. See included products for details. .Expires 3/31/2016.Save $3.00.
HOPSTER
Save $1.00 on ANY TWO (2) Luxury® Pasta or Noodles
IBOTTA
Earn $0.50 when you purchase Betty Crocker™ Oat Crisps
Earn $0.75 when you purchase Nature Valley™
Earn $0.25 when you purchase Yoplait® Plentí™
Earn $0.75 when you purchase Cheerios® Cereal
Earn $1.50 when you purchase PediaSure SideKicks®
Earn $1.50 when you purchase PediaSure®
Earn $2.50 when you purchase Similac® Non-GMO Infant Formula
Earn $3.00 when you purchase Similac® Infant Formula
Earn $2.50 when you purchase Pledge® FloorCare Product
Earn $1.25 when you purchase Good Earth® Tea
Earn $0.25 when you purchase Zest® Body Wash
Earn $2.50 when you purchase Natrol® Biotin
Earn $0.25 when you purchase Zest® Bar Soap
Earn $2.00 when you purchase Natrol® Melatonin
Earn $0.75 when you purchase Ragú® Pasta Sauce
Earn $4.00 when you purchase Natrol® 5-HTP
Earn $1.00 when you purchase MET-Rx® Protein Bars
Earn $1.00 when you purchase B'More Organic® Skyr Smoothie
Earn $2.00 when you purchase STOUFFER'S® Entrees
Earn $0.25 when you purchase Just Mayo™
Earn $3.00 when you purchase Pabst Blue Ribbon® Beer
Earn $0.50 when you purchase Just Mayo™
Earn $1.50 when you purchase Pabst Blue Ribbon® Beer
Earn $0.75 when you purchase Just Mayo™
Earn $0.75 when you purchase NESTLÉ® COFFEE MATE® Coffee Creamer
Earn $1.00 when you purchase Just Mayo™
Earn $1.00 when you purchase Tsingtao
Earn $2.00 when you purchase Tsingtao
Earn $0.75 when you purchase Minute Maid® 100% Juice Box
Earn $1.50 when you purchase Bertolli® Riserva
Earn $0.25 when you purchase Zest® Fruitboost™
Earn $4.00 when you purchase SoCozy™ Boing Curl Gel-Cream
Earn $4.00 when you purchase SoCozy™ Boing Curl Conditioner
Earn $4.00 when you purchase SoCozy™ Boing Curl Shampoo
Earn $0.25 when you purchase Zest® Fruitboost™
Earn $1.50 when you purchase Buen Sabor™ Empanadas
Earn $0.25 when you purchase Zest® Fruitboost™
Earn $2.00 when you purchase Kid Cuisine®
Earn $4.00 when you purchase K-Y® Pleasure Gel
Earn $2.00 when you purchase Pedialyte® Electrolyte Solution
Earn $2.00 when you purchase Pedialyte® Electrolyte Powder
Other Coupons Sites we use:
Yum