Grocery Coupons to Print  – Bringing you the newest grocery coupons updated daily!  These internet printable grocery coupons are free coupons to print!  You will spend money in your ink and paper but you can save money by printing in gray-scale and purchasing your ink online or using a rebate at an office supply store.   Check out this video on how to use a manufacturer's coupon and this post on how to cut out an Internet Printable Coupon so it doesn't beep. If you are looking for a way to Organizing Your Coupons check out this post or you can watch this Organizing Your Coupons Video. Do you need to purchase coupons?  Check out our favorite coupon clippers.
New Coupons out!  Click through and check them out!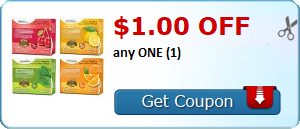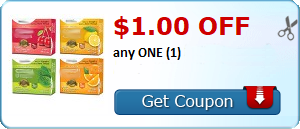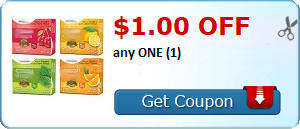 COUPONS.COM
$1.50 off ONE EIGHT O CLOCK Coffee
$1.00 off ONE Starbucks VIA Instant Coffee
$2.00 off AVEENO PRODUCT and People En Espanol
$1.00 off any Pepper Sauce flavor
$1.00 off (1) El Monterey Taquito
$1.00 off (1) El Monterey Multi-Pack Burritos
$1.00 off (3) El Monterey Single-Serve Burritos
$2.50 off 2 Excedrin products
$2.00 off one Excedrin Extra Strength
$2.00 off ONE Gain Laundry Detergent
$3.00 off any ONE Eucerin Body Lotion Product
$1.00 off one Burt's Bees Lipstick
$2.00 off one package Depend Underwear
$1.00 off ONE (1) package of U By KOTEX Products
$4.00 off ONE Aquaphor Healing Ointment
MySavings.com Coupons CPC
Kotex – Maxi Pads $1.89 with Coupon at Shoprite
Alpo Meal Helpers – Only $1.49 with Coupon at Target
Gain – Coupon for $2 Off Laundry Detergent + Target Deal
SAVEINSTORE.COM
Save $1 on (3) Scotties Facial Tissues
SAVING STAR
Save $5.00 when you spend $20.00 on any Drake's® family pack products..Expires 6/29/2016.Save $5.00.(Only at ACME Markets, BJs, Big Y, C&R, Dollar General, Family Dollar, Family Owned Markets, Farm Fresh, Food Lion, Foodtown, Giant, Giant Eagle, Giant or
Save $2.00 when you buy ONE (1) Modern Table® Product..Expires 5/25/2016.Save $2.00.(Only at Jewel – Osco, Kings Super Markets, Safeway, Target, Vons, Wegmans)
Save $1.00 when you buy ONE (1) 17 or 28 oz. Musselman's® Apple Butter..Expires 6/29/2016.Save $1.00.
IBOTTA
Earn $3.00 when you purchase Kirin®
Earn $2.00 when you purchase Kirin®
Earn $1.00 when you purchase Kellogg's® Special K® Cereal
THIS IS MY FAVORITE APP!!!!
Before shopping, choose your offers by completing tasks in the Ibotta Product Gallery. Choose your earning level for each product offer by completing as many tasks as you like such as reading a fact, answering a trivia question, watching a video, etc. Once you complete at least one task per product offer, the product offer is automatically added to your shopping list on the Ibotta app so you can earn money for purchasing the item.

Other Coupons and Saving Sites we use: