Grocery Coupons to Print  – Bringing you the newest grocery coupons updated daily!  These internet printable grocery coupons are free coupons to print!  You will spend money in your ink and paper but you can save money by printing in gray-scale and purchasing your ink online or using a rebate at an office supply store.   Check out this video on how to use a manufacturer's coupon and this post on how to cut out an Internet Printable Coupon so it doesn't beep. If you are looking for a way to Organizing Your Coupons check out this post or you can watch this Organizing Your Coupons Video. Do you need to purchase coupons?  Check out our favorite coupon clippers.
New Coupons out!  Click through and check them out!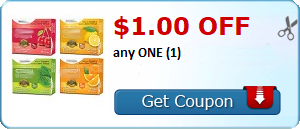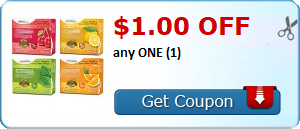 COUPONS.COM
$2.00 off purchasing Burts Bee BB Cream and People
$3.00 off AVEENO POSITIVELY RADIANT and People
$2.00 off ANY one SPLENDA Sweetener and People
$3.00 off AVEENO MOISTURIZING LOTION and People
$0.55 off 1 package Mission Super Soft Tortillas
$0.50 off one LAND O LAKES Butter with Canola Oil
$0.50 off (1) LAND O LAKES Half Stick Butter
$0.50 off ONE LAND O LAKES Fresh Buttery Spread
$0.50 off (1) package of LAND O LAKES Margarine
$0.75 off LAND O LAKES European Premium Butter
$1.00 off any 1 Nature Made Vitamin D or Fish Oil
$1.00 off 1 LOreal Paris Root Cover Up Spray
$2.00 off (1) Bio-Oil Product
$5.00 off any one Domeboro Rash Relief Product
MySavings.com Coupons CPC
Maybelline – Baby Lips Only $1.99 at Walgreens with Coupon
Gluten Free Product Coupons, Save up to $5 Off!
Hershey Bars – 6pk Only $0.50 at Dollar Tree with Couponn
SAVING STAR
Save 75¢ when you buy ONE (1) Silk® Almond Creamer. The taste you want, with nothing you don't..Expires 7/13/2016.Save $0.75.
Save 25¢ when you buy any ONE (1) 1.5 oz. Milk Chocolate Reese's® Peanut Butter Cups..Expires 4/30/2016.Save $0.25.
Save 25¢ when you buy any ONE (1) Dark Chocolate YORK Peppermint Pattie (1.4oz. only). .Expires 4/30/2016.Save $0.25.
HOPSTER
Save $2.00 on any ONE (1) Milkflow Fenugreek + Blessed Thistle Powder Drink
Save 75¢ off Crab Classic® or Lobster Classic®, Any Size, Any Variety
Save $1.00 on any ONE (1) Ciao Bella Gelato or Ciao Bella Sorbetto Product
Save 50¢ on any ONE (1) Cat-Sip® Real Milk Treat for Cats & Kittens
Save $3.00 on any ONE (1) Fresh 'n Clean® Shampoo and ONE (1) Fresh 'n Clean® Conditioner
IBOTTA
Earn $1.50 when you purchase Pabst Blue Ribbon® Beer
Earn $1.00 when you purchase Hefty® Large Black Trash Bags
Earn $1.00 when you purchase Hefty® Tall Kitchen Trash Bags
Earn $1.00 when you purchase Sara Lee® All Butter Pound Cake
Earn $0.50 when you purchase REACH® Complete Care® Mouth Rinse
Earn $1.00 when you purchase REACH® Complete Care® Sonic™
Earn $0.25 when you purchase REACH® Complete Care® Curve™
Earn $0.25 when you purchase REACH® Complete Care® Curve™
Earn $0.25 when you purchase REACH® Advanced Design Toothbrush
Earn $1.00 when you purchase REACH® Advanced Design Toothbrushes
Earn $1.00 when you purchase REACH® ULTRACLEAN Toothbrush
Earn $0.50 when you purchase REACH® Complete Care® Curve™
Earn $3.00 when you purchase Pabst Blue Ribbon® Beer
Earn $5.00 when you purchase Spend $50 at Lands' End®
Earn $1.00 when you purchase Tsingtao
Earn $2.00 when you purchase Tsingtao
Earn $1.25 when you purchase FUZE®
Earn $5.00 when you purchase Spend $15 at Hallmark Gold Crown
Earn $1.00 when you purchase Mark West Black Pinot Noir
Earn $1.00 when you purchase Mark West Pinot Noir
Earn $1.50 when you purchase Baby Mantra Diaper Rash Ointment
Earn $1.50 when you purchase Baby Mantra Newborn Shampoo or Detangling Conditioner
Earn $1.50 when you purchase Baby Mantra 3-in-1 Bubble Bath, Shampoo + Wash
Earn $1.50 when you purchase Baby Mantra Calming Lotion or Massage Oil
Earn $2.00 when you purchase mike's® hard lemonade
Other Coupons and Saving Sites we use: